Phoenixville Pet Grooming Salon
Phoenixville pet grooming is essential because it's good for your pet's health, and helps free your home and car from pet-odors and hair. Also, if he has long locks, professional grooming prevents his hair from matting up into painful knots… or turning up in hairballs.
Spruce Up Your Dog with a Full Grooming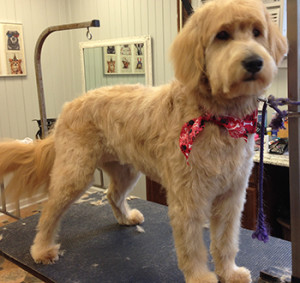 There's nothing like a full dog grooming to put the bounce back in your dog's step.
All full grooms include a therapeutic massage bath with a HydroSurge® bather which infuses water, shampoo and air to penetrate your dog's coat to the skin for deep cleansing that removes odors, revitalizes hair, and removes loose dander. It's also a soothing treatment for dry, flaking, or irritated skin. The massaging action removes dead skin, improves circulation, and loosens tense muscles. It helps treat many skin conditions, and is soothing for arthritic dogs as well as those who just chased one ball too many.
The full groom includes dog haircuts, brush-out, and fluff dry for that just-coiffed look.  Finally, we clip your dog's nails, to increase his comfort when walking, running and playing, and clean his ears to prevent ear infections.
Our prices for a full dog grooming vary based on breed, the condition of your dog's coat, and his or her temperament.  Please call us at 610-933-9584 for an estimate.
Care for Your Cat's Coiffure and Claws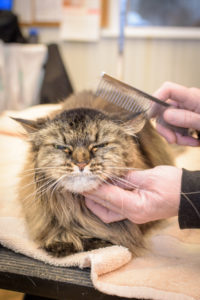 Are you tired of hairballs, shedding and sharp nails? Do you want to remove matted hair from your long-haired cat? Or, perhaps you simply want to enjoy the full beauty of a customized cat coiffure. From basic kitty care to sophisticated styling, we can help. Our services include:
Shampoo and blow dry
Brushing
Nail trim
De-matting
Clips that range from minimal scissoring and clipping, to hygiene cuts, belly shaves and complete styling.
Please call for pricing.
Shampoo Selections
Choose from any of our all-n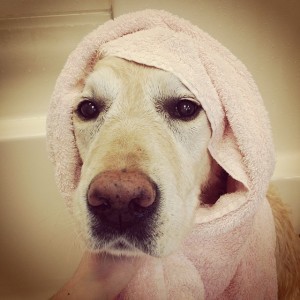 atural, tearless, and therapeutic shampoos:
Flea and Tick Shampoo – to kill fleas and ticks safely and effectively.
Hypoallergenic Shampoo – for dogs with severe allergies.
Emu Shampoo – to soothe and moisturize dry skin
Whitening Shampoo – to brighten and enrich white coats.
Requirements
Current proof of vaccinations
24-hour notice of cancellation
All dogs must be on a leash and cats must be in carriers
Schedule Your Dog's Grooming Session
Click here to view our pricing.
PAMPERED PET PROGRAM!
Book your next appointment within 6 weeks of your last & receive 10% OFF
Don't forget to mention our PAMPERED PET PROGRAM to receive offer
Book your Phoenixville dog grooming appointment at the Hickory Springs Farm Kennel by calling 610-933-9584 to schedule an appointment or contact us here.