Sit Stay and Play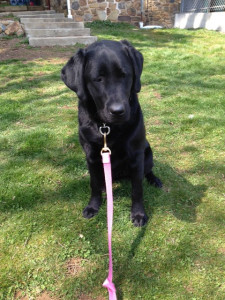 Sit Stay and Play is a program offered that replicates the structure of school. Dogs come to learn through training as well as play and socialize during recess. The program is broken down into grade levels based on skills and knowledge. The purpose for grades K-9 is to provide a safe and healthy school-like environment where dogs can play and interact with each other off leash, while also learning the skills to be a better dog. This program is meant increase your dogs' social skills, offer an off-leash area to exercise, and stimulate them mentally through training. During recess they are supervised by caring handlers. The program offers an educational alternative to being left home alone, with exercise, socialization and opportunities to learn new skills with a trainer and through interaction with other dogs. Keep in mind, every dog is different and learns at a different pace. This is great program to allow dogs to expense energy and socialize, while getting the mental stimulation they need on a daily basis.
Primary (Pre-K and Kindergarten)
This stage is basic obedience for puppies and new to training dogs. Commands taught are basic sit, heel, down, stay, come, leave it, and the release command. Upon graduation, they move on to secondary education.
Secondary (Elementary and Middle)
This stage is intermediate obedience for primary school graduates. These commands involve a higher level of basic obedience with distractions introduced. Some new commands will be introduced, such as a command allowing them to go lay down in a specific place. They will be expected to show a higher level of focus for longer periods of time.
Advanced (High and AP)
This stage is advanced training for graduates of Secondary schooling. Advanced involves the most difficult levels of obedience with high levels of distraction and off leash work. It may also involve more out of the ordinary commands and owner-specified "tricks" (i.e. turning on light switches). This stage exhibits the highest amount of focus and capacity for learning.
Each dog will go home with homework which explains what they learned in "school" that day. The homework can either be completed that evening at home, or during the days they do not attend the program. On days they do not attend, it will be expected that owner's work on homework with their dog for 10-15 minutes a day. This homework will be kept in a log to keep track of the dogs' progress. The owner will be responsible for recording what they work on at home, but the trainers will also keep track during their training sessions.
How To Enroll
In order to enroll, you must purchase a "sit, stay and play" pass:
Half Day Pass (up to 5 hours from time of drop off)
Full Day Pass
Any full day pass can be split into two half day passes. Example: If you purchase
a 10 day pass, you could use 5 full days and 10 half days. Passes need to be used
within a 6 month period. No reservations are needed, but we greatly appreciate any
notification.
Click here to view our pricing.