Boarding School – In Kennel Training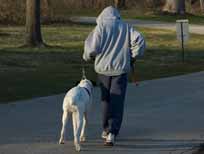 Boarding School (In kennel training) is the fastest and most effective way to have your dog trained. This is the ideal package for owners who have limited time to train their own dog and who are at the end of their rope with their dog's poor behavior. As the owner, you have a responsibility to reinforce what your dog learned at "boot camp," however there is no question that the results are amazing. Our trainers work closely with each owner to ensure that they understand what their dog learned and how to reinforce the training at home.
In order for most dogs to "own" their new skills we recommend a package of two weeks or more. This allows for a more well rounded training, however the one week package is still available. Your dog will be trained three to six times per day and they will learn all the basic commands including periods of canine socialization. We work at a pace tailored for each individual dog in order to keep them motivated and maintain an atmosphere of fun while learning.
In-Kennel Training Includes:

– Boarding cost
– Training cost
– 45-minute "go home lesson" with owner at pick-up
– 45-minute "follow up lesson" with-in two weeks of pick-up
– Basic grooming – bath
– Specialized training paket
Click here to view our pricing.